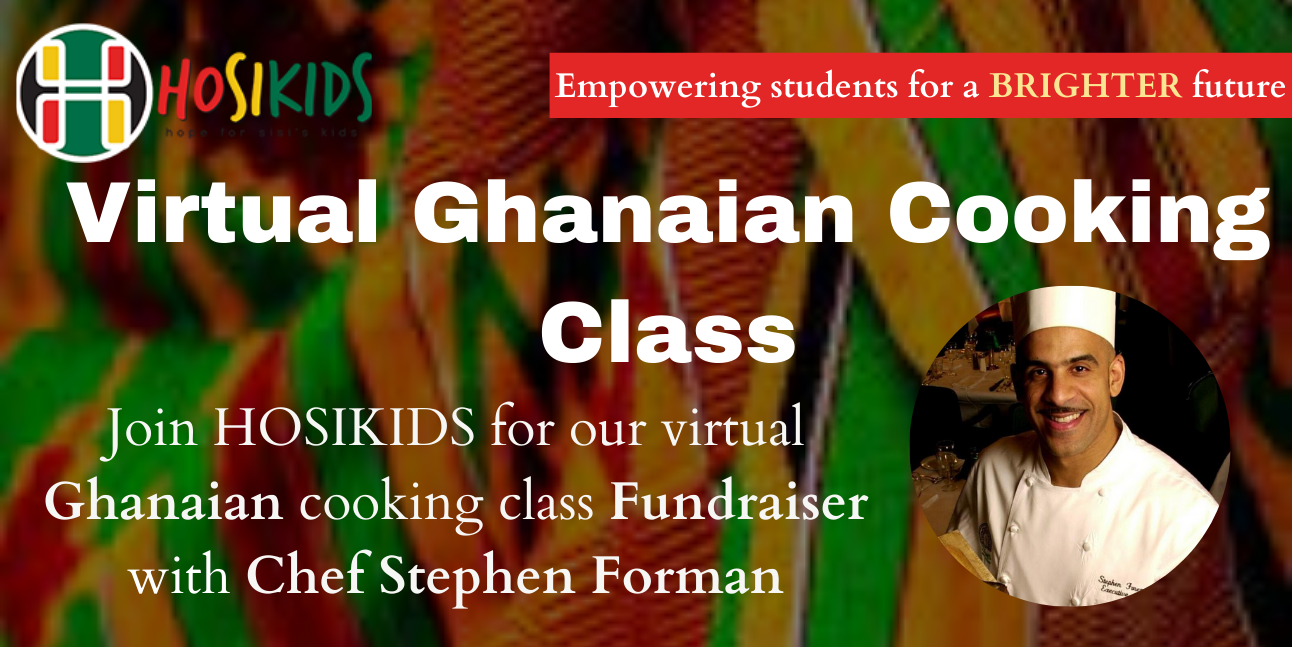 Wednesday, February 23rd
Cooking Demonstration: 6:00-7:00PM
Followed by a general Q&A on Ghanaian cooking!
The event will be held on Zoom. Tickets are available on Eventbrite (see below) and Zoom links will be emailed to registered participants!
Tickets available through EventBrite, click the link below!
See the video of our first cooking event last May below!